Synthetic Turf Repair Services for Wellington Residents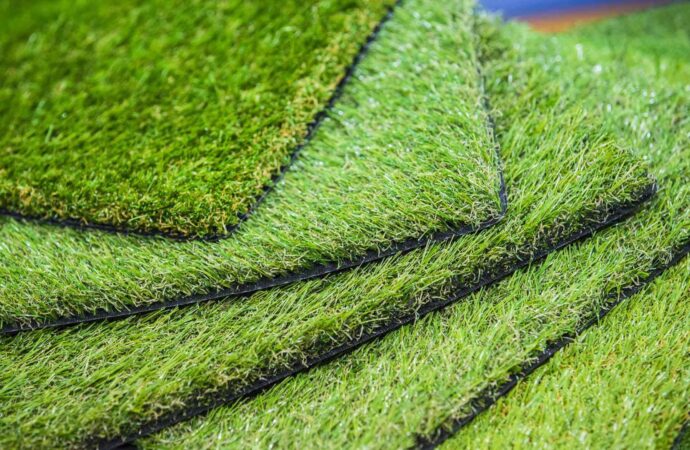 Our Synthetic Turf Team of Wellington professionals offers synthetic turf repair and design as requested and needed since, unlike many companies and experts in the area, we're not trying to specialize in only a couple of services or needs. We want to make sure that besides installing your turf or grass, you can rely on us for any damage it suffers and repairs needed to deal with it.
It is rare to repair synthetic turf. A great product and proper installation should ensure that it lasts for seven years at the minimum. If properly maintained, synthetic turf can last over a decade, and you only need to provide little maintenance that includes watering it twice a month and ensuring all areas remain clean for more longevity.
Artificial turf should be able to withstand the elements for many years without needing repairs. This is because it is installed based on specific needs and activities, allowing you to have a surface that adapts well to them and won't wear out after a year or two.
Turf can last for a different amount of time and offer different looks. This is only one of the many services we offer, and since repairs are rare but not impossible, our team can help you choose the right turf for your area. We can repair small to large areas that have been damaged. Sometimes glue and tape may be sufficient to fix the problem. Other situations might require a new piece.
How Do We Come Up with an Action Plan & Repair Solution?
We will assess the area and determine what caused the damage, or if you can let us know what happened in the first place, this will save lots of time and allow us to answer your call and need way faster.
Burnt and torn areas can often be repaired using the same technique: cutting out damaged pieces and replacing them with new ones of the same type of turf or even better-looking ones that have their technology improved as well.
You must still have some turf or grass left over from the installation of artificial turf. Because they are very useful when they are used for repairs, we don't recommend professionals not to provide them once an installation is done since leftovers are very common in corners and when we don't need certain areas and pieces anymore. We make sure to always leave a couple behind as well for future issues on your surface.
Because synthetic turf can last up to 15 years, pieces must be properly stored. It is possible to save money by keeping a few pieces, even if you have to use all the leftovers from an installation at some point.
If another company installed your artificial turf, and there are no leftovers, we will repair it with a new piece. In most cases, our team will have a replacement piece on hand at the time of the first visit.
Taping, gluing, and using non-toxic and earth-friendly products can fix some damaged or torn parts. No matter what method we use, it won't take too long to repair your turf.
What Are the Best Times to Contact Us for Synthetic Turf Repair?
Clients often hesitate to contact us if the damage is not obvious. This can be or not a wise decision.
Our team is happy to assist you if the damage has not affected the appearance or appeal of your turf and landscape. If you are unhappy with it whatsoever, or the appearance and aesthetics aren't what they used to be, or if there is a noticeable change in performance, or if it has been a while since it was torn or burned, then you should contact us immediately.
It can lead to a greater surface area if you wait too long to fix the damage. If you are able to identify the damage and know that burns can be serious, please contact our team.

Many people don't want us to help them right away or when the cost of repair is prohibitive. We care about your satisfaction and are here to help.
We will inform you about the cost of repair and offer you other options to reduce it if it is possible. Once you are satisfied, we will begin to work on the area. After we have reviewed the situation and presented all options, we won't move forward until you give us the green light.
We like simplicity and try our best to do the right thing, unlike many professionals. We will work with you to find the best repair solution for you and make sure it is within your budget; if not, we can work around and find an alternative to how it can be done so you won't have to spend as much on most cases.
Can Synthetic Turf Be Repaired No Matter Where It Is Installed?
The short answer is yes. We can provide services and repairs in any space and area. Because of the difficulty of golf courses, it is often a challenge to find the right type or piece to replace one unless you have leftovers we can use. If not, don't worry; we will work hard to go over the options and find the most suitable one.
We love to help with playground repairs as well because it helps ensure that children are safe and can enjoy the space without any worries.
Our Synthetic Turf Team of Wellington group and experts can take care of all your repairs and projects, large or small.
We can usually get the job done within a few hours of our visit if you give us permission to continue. We will return to your location and complete the job the same day if we are able to contact you or visit in the morning but don't have all the materials and items required for it, or maybe you need some time to think about it and have our team in your place.
Larger repairs or multiple pieces might take longer. However, we aim to complete all repairs in 2 to 3 working days, and everything is ready for immediate use.
For more information on our repairs and to learn how our team can assist you, please contact us.
Below is our list of additional services: