Putting Green Installation Services for Wellington Residents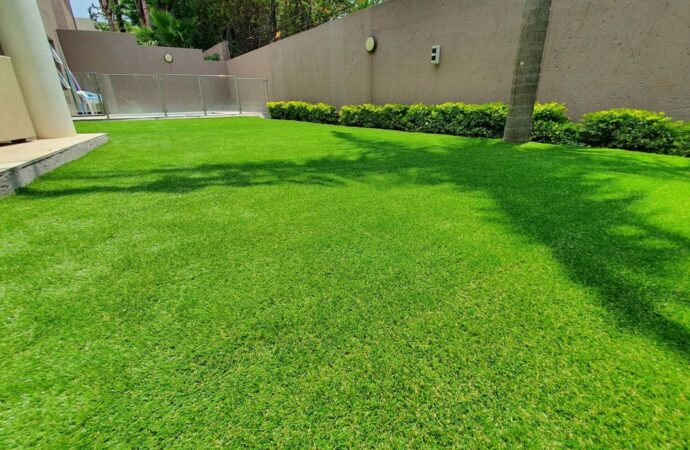 It's okay to want a private space where you can practice your game and enjoy playing golf with friends and family members. Although you usually have to visit a golf course, you can use your yard, patio, or green space in your company or home by putting in greens with reliable experts. Synthetic Turf Team of Wellington is available to help you with this project and guarantee you get the most out of your investment and desire to have this space.
It's easy for us to evaluate the area where you want to put greens and then create a plan that meets your requirements and desires. All we need is your preferences and the number of holes you want, and we will determine how many are possible, why, and how.
We will assess the area of your green space and determine the best option. If there is no better option, we'll work with you to find something that meets your needs and what you've been trying to get all this time.
It is different from designing the greens and then dealing with maintenance after they have been installed for several years, so we understand that you may contact us to deal with them over actually putting greens. 
You're welcome, as all services are available, and we can assist you at any time. However, you need to let our team know exactly what you require before we can provide a solution and answer your request.
Would you like to have access to our putting greens services? Maybe you just need maintenance or to change some? Before we get started, we would appreciate some details, and we'll work with them as best as we can.
Can It Be a Problem to Put Green on Your Patio?
It should never be a problem putting greens in your patio, yard, or green space overall. However, we've seen a couple of cases in which experts were unable to handle the process and ended up affecting the landscape. We will make sure this doesn't happen.
Most owners are concerned about how greens could affect other areas or patios if they're not intended for golf only. Our job is to design and create a solution and come up with a way to keep both: a stunning green patio for your children and pets, or just take the sun and a golf course that can be used anytime.
Problems arise when the area to be worked on is very small or if there isn't enough space. In these cases, we will need to put a single hole and the grassy turf typical of golf courses. This shouldn't be a problem unless you're expecting more spaces and holes. Our job is to make sure you have the space you need and that you are satisfied with the putting greens, but it can be hard to comply with some requests if you don't consider the space available.
We are happy to design a mini-golf course for you if you have large or medium-sized spaces that you need for work and putting greens. Once we have provided you with an estimate and your approval, we can start putting them.
The greens are not an issue, and you can use the space for other purposes, but if you have any in mind, you'll need to let our team know in advance.
Are Putting Greens & Working with Artificial Golf Turf Different?
Putting greens is basically the installation of artificial golf turf and all the details that make a golf course unique. We include flags, areas that are clean and clear of hazards, installation lights, if necessary, and other details. 
While we will be focusing on putting greens and placing the hole, we will also provide additional elements that will make your area feel like you are actually playing golf.
Artificial golf turf can be used in this type of project because it has a different feel and softness from regular artificial turf for pets and playgrounds. In fact, it is the right type to be used in order to get the desired result and initiate an actual golf course as much as possible, but it is just one part of the overall project. 
We offer an additional service to those who want synthetic golf turf installed for specific purposes and not the putting greens, as we know some may be confused about what each is.

Is It Possible to Have More Than 2 Holes in Place?
If you have the space, it is possible.
The size of the work site is important when working with putting greens. How many holes you can have, and your experience with this space for golf will depend on how much lawn you're giving us to comply with your needs and request.
It is possible to add two holes to small areas; 50-100 square feet could be good enough for this. Even with100 sq. ft., it is possible to add up to three holes. However, we will need to adjust the spacing or let our team know if you would like them to be near each other. 
Although the design may differ from other golf courses or when trying to replicate one, it will be feasible to work within the constraints of the available space.
It is possible to design over three holes in medium-sized and large areas is always the dream when going over the service. We would be happy to place different ones within the green space's boundaries so that you can challenge your creativity.
We will always consider the best number of holes for your game. We listen to what you want and will make every effort to create something that you love and can use.
Contact Synthetic Turf Team of Wellington to discuss your ideas and create the perfect golf experience at home or your property.
We can place greens in commercial properties as well as residential areas. If you feel that the space is ideal, we will come to you, and if not, you can still reach out so we determine what can be done.
Below is our list of additional services: