Synthetic Turf Team of Wellington Services and Offerings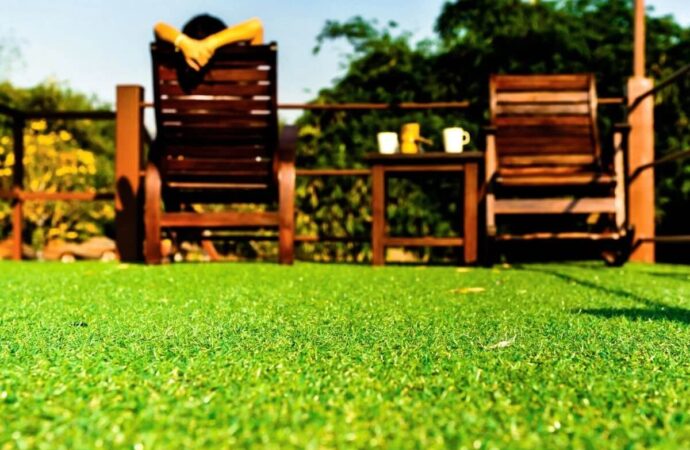 Synthetic Turf Team of Wellington offers a range of services, including installation and repair for all your grass and turf needs. We are capable and have the experience to provide a variety of solutions for residents, businesses, and individuals throughout the city as well as surrounding areas:
Installation of synthetic turf for athletic fields.

Putting greens.

Pet turf installation.

Synthetic grass repair.

And more based on your needs, projects, and what you will request from our team as part of a personal goal with your space.
Our goal is to provide a wide range of services and resources to help you bring your project to life and guarantee that it isn't only safe but also stunning.
We start by taking a look at your space, and you will need to provide us with basic information about your needs. For this, we will learn more about you and not only your space to then answer some questions such as:
What type of synthetic turf do you need?

Which is the best option for me?

Artificial turf can be used to save time and money.
Our team will answer all your questions right away as well, so there's no doubt regarding what needs to be done for your property. We want you to be aware of the many benefits of this product and have us perform all of the installation and selection when needed while having reliable professionals in the process.
We need as much information as possible about your yard, garden, patio, or other space where you would like us to install turf or create a green space for everyone. Once you reach out, we will contact you to schedule an appointment and visit your lawn or property.
How Do We Deliver Our Services?
Your call, email, or visit is the first step. We would love to help you, but it is up to you to contact our team to discuss your issues or projects.
We will accommodate your request once you reach out to us
Artificial turf installation.

Synthetic turf repair.

Pet turf.

Synthetic grass installation.

Schools synthetic turf installation.

And more from our 10+ services available.
Depending on your requirements and the projects that you are interested in, there may be more details to handle, and our team will give you an insight into it. We will help you with basic information if you're not sure what you might need. If you have artificial grass already installed, tell us if it has been damaged and the details.
Remember that your first contact with us will be productive. We will review all information and then set up an appointment to inspect your lawn and property.
We will need to evaluate the space in order to create an action plan, determine the best design for your project, pick the right type of turf, or perhaps the best option for repair, as well as all the other materials and steps necessary to deliver the results and services you want.
What Services Are Available at Synthetic Turf Team of Wellington?    
We started out with basic synthetic turf installation and repair. However, we have since expanded our services and are now able to offer ten different solutions to meet your specific needs.
If none of our services seem like a good option, don't forget that we can accommodate any custom or personal request for anyone in Wellington and nearby areas.
Do Not Hesitate to Use Our Services
All repairs and maintenance—depending on the damage or needs— are included in our services as part of your warranty, or we may have to go over the assessment to determine what can be done within it. If you have any questions, don't be afraid to ask our team. We will gladly provide answers as needed.
Contact our team at any time of the year to learn more about how we can assist you.
Below is our list of additional services: