Learn More About the Synthetic Turf Team of Wellington Today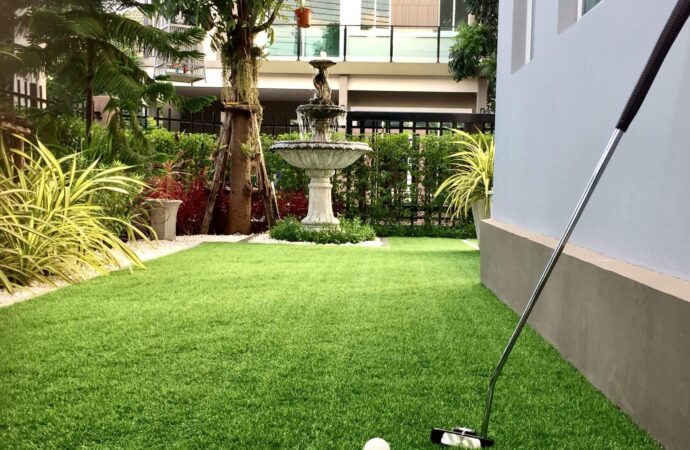 Synthetic Turf Team of Wellington has over 17 years of experience in the field. Synthetic turf is not just a product we offer but also part of all the services and professionals required to install, repair, and maintain it that we work hard to provide to the public. We can meet all your requirements, no matter what they are, with our solutions.
We prefer to manufacture our own turf, unlike most artificial grass and turf companies in the city. This allows us to ensure quality, durability, aesthetics, and longevity. We will not only be able to provide you with a particular type of turf that meets your requirements and preferences, but also we will partner with reliable companies who can work with us if you have a special request for your project or if you need something in specific for your green area at Wellington or nearby areas.
Our ability to meet the basic standards of our products and services is what makes us the perfect choice for your project, and all these benefits come with them:
Earth-friendly turf.

Pet-friendliness.

Used recycling materials.

For fibers, nylon and polyethylene are our top choice.

Quality and affordability.
With our products and services, we want to ensure that all our clients have access to a beautiful and safe green space. We must provide top-quality products and follow ethical principles to preserve the planet. This will ensure that everyone is happy and contributes to making life better.
The Synthetic Turf Team of Wellington Is Whom You Need
Our most popular service is installing synthetic turf. But it's not the only one you can find or get from our experts.
We can manage a variety of projects, including synthetic turf repair and athletics fields artificial turf installations.
Our team will assess the area where artificial grass is to be installed and the damage done to existing turf or grass that you may have installed, or maybe it is natural and needs to be replaced; all this depends on your requirements.
We promise that synthetic turf is easy to install in your patios, gardens, yards, or business areas. For it, we will go through a simple yet crucial process to guarantee the best outcome:
We will evaluate the space and take all necessary measures.

Create a design that matches the property and items you have.

Based on your preferences and budget, we can recommend the best artificial turf.

Wait for your approval of the design and estimate.

After you have given us a "yes," we will immediately get to work.
Synthetic Grass for All You Need
We can help golf lovers, athletes, schools, as well as other institutions, businesses, and clients, that are not residential.
We have extensive experience in installing synthetic grass in large areas and not just small yards and patios.
We are happy to work with your team to design the most effective playgrounds, fields, schools, or other facilities. We can guarantee that the entire area will be safe and green.
Below is our list of additional services: