Synthetic Turf Installation Services for Greenacres Residents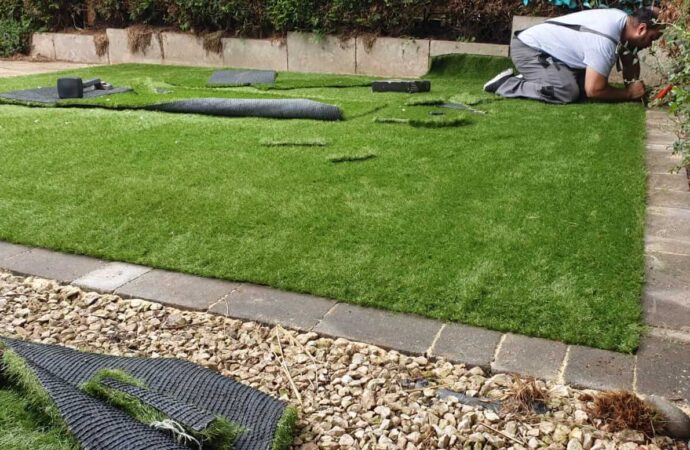 It is a blessing to be able to hire professionals to work on your garden, patio, or golf course. We understand that this is not possible without having them nearby, so we have expanded our services to offer all of our solutions at Synthetic Turf Team of Wellington, and part of the areas we have added to the places we serve includes Greenacres and its surrounding areas.
While Wellington is our main location, we are able to help you with artificial turf and grass projects thanks to how we have included more professionals in the team and made sure they are more than experienced to provide any of our listed services. With this, you should be able to have your turf installed in no time, repaired when needed, maintained when it is required every once in a while, or just work in putting greens to have your own golf experience.
We offer guidance and assistance to those living in the city. We will then take all necessary measures to design how the turf will look after it is installed or provide a list of solutions to your projects and issues.
We will provide everything you need and perform our service if you consent once we have sent the estimate or discussed it with you so it can fit your budget.
Should You Install Synthetic Turf or Grass in Greenacres?
Artificial turf and grass can be used no matter where you live. They are durable, long-lasting, and should withstand all weather conditions. We use only the best quality materials and guarantee that 80% of our products are manufactured to be durable, long-lasting, and efficient. The other 20% meet the same benefits but are provided by our partners who meet the same standards we have established for our company.
Since it can be hard to manufacture every type of grass and turf needed, we always rely upon our trusted partners to supply artificial turf that meets what we worry about the most:
Earth-friendliness.

Pet-friendliness.

Cost-effectiveness.

High-quality materials used.

Use of non-toxic materials.
Artificial turf can be installed on any lawn, area, or ground in Greenacres. It will be soft, durable, and easy to maintain. You'll also save money because you won't need to water it as often. It can be watered every 2-3 weeks, so you don't have to worry about how it will last and what color it will turn.
We have many options for synthetic turf that provide heat block and excellent liquid drainage, which is ideal for the city's weather.
How to Install Our Synthetic Turf
You only need to call, email or visit. We are available all year round and eager to help you in any way we can.
Our professionals will install the synthetic turf you require. We also offer other services depending on your needs and project.
Putting greens.

Synthetic turf repair.

Installation of synthetic turf in schools.

Pet turf installation.

Artificial golf turf
We will gladly help you if you give us some details and take the time to go over the first visit for assessment with our team. All free of charge.
Below is our list of additional services: