Synthetic Grass Installation Services for Wellington Residents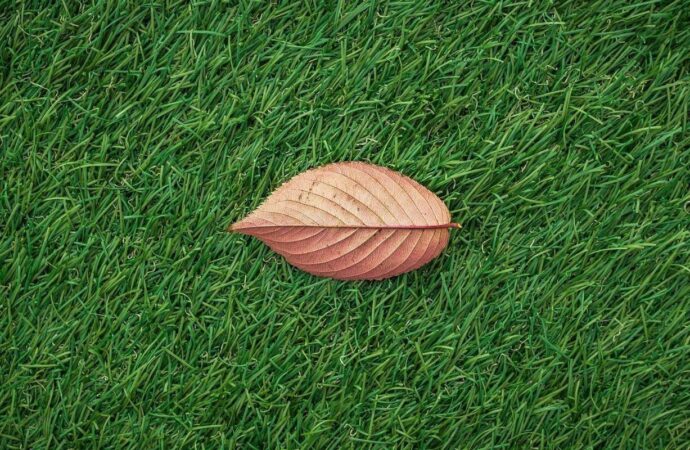 Turf and grass are not the same green surface, regardless of whether they are natural or artificial. While turf offers a neat and clean surface where high-impact activities and high-volume foot traffic won't be an issue, the grass is meant for mostly landscaping purposes where the appearance and looks matter the most. Synthetic Turf Team of Wellington will be happy to discuss your requirements and help you decide if synthetic grass installation is the service to go for you.
Most of our clients are looking for a surface that is both beautiful and practical. Their patios require one that can withstand all pets and children running and playing, as well as being clean and tidy for special occasions and visits.
The good news is that synthetic grass can meet all those needs with the help of the most recent technology, but there are some differences, and it is necessary to choose the right type to have the desired result.
Artificial grass can look exactly like natural grass. This allows you to create the perfect landscape without worrying about how it will look or if people will notice any differences while having all the goods and benefits of durability and longevity.
The next concern is whether the product will pass the durability and lifespan test. This is something that most people worry about. We can guarantee this because of our products and the way we manufacture them with the top quality products in the market. We want to make sure everyone is acquiring a product that will perform well and last at the same time.
Synthetic grass is known for its great looks, but it also offers less shock reduction and safety when performing high-impact activities. However, there are ways to improve it so that it allows both or a thin line in how turf is better for the latter cases.
Our synthetic grass installation service is designed to ensure that you have an artificial grass surface that looks great and provides support.
When Is Artificial Grass a Good Option for You? Our Recommendations
We recommend grass over turf whenever you have a green space that is meant to draw people and shine with its beauty. Synthetic grass has a different feel and appearance than artificial turf. This is true even if you can't tell the difference.
Turf leaves don't last long since the appearance and design of the aesthetic are slightly different, and the surface looks just like grass at fields or stadiums. While there are wide varieties of turf grass that can look similar to grass, synthetic grass will let you imitate grass to the point where you forget it is fake.
Artificial grass is a better choice than turf for spaces with fountains or landscapes. This is because aesthetic and support are more important than functionality. The majority of people won't run in a garden with flowers, trees, or delicate plants having turf everywhere. Grass will look great and complement the natural look.
We recommend the grass option for homeowners and business owners who want to create a green space where appearances are more important than the surface being a running track.
Landscaping can be fine art. We will give you some guidance and details on why you should choose grass over turf, even if you have the natural option.
We are confident that our products, as well as the way we have made them over the years, will provide the best quality product. It will give you a look and feel of genuine grass while also offering extra benefits like heat block, longevity, and minimal watering.
We Install Your Artificial Grass Anywhere & in No Time
Our team is fast and can create a design for you in no time, which will reduce the time you have to wait for the design to be ready and the surface to work for all your events and needs.
The first step in understanding yourself is to learn more about yourself and what you want. Are you happy with the space covered in the grass? You might consider a landscape design to be used for future projects. Perhaps you want to get the basics done and then work with another designer on the space.
We are here to help you with any questions or concerns regarding the product and installation. We want you to be aware that the professionals at Synthetic Turf Team of Wellington can help you design the perfect landscape.
Even though this is not our primary function, we are able to work around your property or house to create a design that you like. Or, after we have completed the installation of artificial grass, you can collaborate with other experts in landscaping and fountain installation.
We will still work hard to create the process and let you know when it will be completed, how long it will last, and why synthetic grass is the best choice.
We will start the job once you have approved our design and the estimate based on your budget as well. The time in which it will be ready and how much it will cost depends on the size of the work site. We can finish 100-300 square feet in one day. Medium-sized areas, 400-700 square feet and greater will take us three days at most.
It all depends on how much time it takes to prepare the ground or if it is necessary for the first instance.
Our professionals will complete the installation in a matter of days, most often within one day. It doesn't matter where it is located: your home, business, square, or park.
If you have plans for the surface and space where you want us to install it, we can take personal requests regarding time and how many experts we will need to send to your place to finish it sooner than usual.
It is a matter of communication, and we're always open to it, be it for the deadline, price, budget, design, grass, and much more during this process and project to get the perfect space.
Below is our list of additional services: