Synthetic Turf Installation Services for Loxahatchee Residents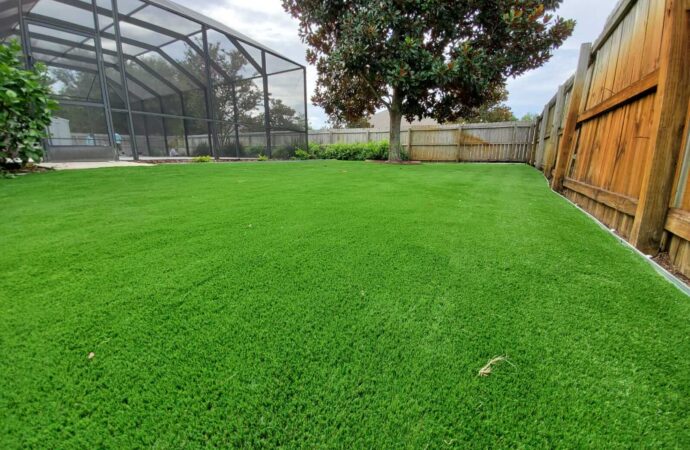 Synthetic Turf Team of Wellington is concerned about being able to offer its services in other areas than the main city in order to allow our residents, companies, entities, and every person in Florida to have a clean and beautiful surface in their green areas. Thus, we are pleased to inform all Loxahatchee visitors and residents that we can assist them with their synthetic turf projects and installations so they can finally have a green space to call their own.
Florida is paradise when it comes down to beaches and green spaces. The palms and sand can be found everywhere. Residents are happy that there are places where they can enjoy the outdoors and connect with nature.
We want to be part of this adventure by offering alternatives to the expensive and time-consuming natural turf and grass that covers many parts of the city.
Synthetic turf can be a great decision for homeowners, business owners, or the council. It is cost-efficient and stunning as well as time-saving.
It doesn't require watering as often as natural grass or turf. And because it is made from the strongest materials on the market, nylon, and polyethylene, it can be used all year.
Artificial turf has been installed in many spaces in the city to provide residents and visitors with a soft surface that isn't as hard as even the real thing and will be ready for them whenever they decide to spend some time in the areas.
How Can Synthetic Turf Be Beneficial?
Artificial turf can look great all year because it doesn't depend on water or regular fertilizers like natural grass. It depends on how you take care of it and if the right type is installed to offer more durability and longevity.
It can also be easily repaired by removing any damaged areas or pieces. It is possible to replace turf that has been damaged by pets or burned, or if it has been pulled out or maybe just worn out for its usage. The only thing we need to do is cut the turf and then install a new piece that blends perfectly with the existing turf or even use a leftover we often leave to our clients when we were the ones dealing with the installation years prior.
It doesn't require watering twice a day, or every day, because it's not real grass. Our products can be watered once to twice per month. The materials we use to make them are eco-friendly and pet-friendly, and we also keep their prices affordable for future clients and users.
In the next three to five years, artificial turf will provide a return on investment for any of its users, and you will be contributing to using natural resources such as water for what is really important. 
Artificial turf can pay for itself as you save water and time, don't have to maintain it every day, and there is no need to use chemicals or fertilizers.
Contact our team to get help with the installation, design, and repairs or any other service that is needed post-installation and after years of use.
Below is our list of additional services: